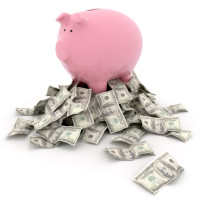 Most small businesses will be advertising in some way, whether it be on the internet or offline. Offline advertising is the more traditional media such as newspapers, radio or TV. Unfortunately this type of advertising can be very expensive to implement and unless there is an offer with a call to action it can be very difficult to measure the return on investment.
Countless tests have shown that the headline in any advertising is the one ingredient that responds measurably to testing, in both a good and bad way. Split test a poor headline and your conversions will plummet. Split test a laser focused, benefit oriented and curiosity grabbing headline and you can expect to see some improvement in the conversions.
Unless you have a large budget for advertising testing different headlines can be expensive in newspapers, radio and T.V. So how can you do this effectively without spending a fortune?
The answer is email. Most businesses have an email list. This email list needs to only be 200-300 for these tests to be statistically valid. Using your email list provider such as Aweber or Get Response create an email around a promotion that will go out to your subscriber list.
Using the split testing functionality of these services come up with 2 different headlines. One might be written in the "How to… style," the other might be "Are you making this mistake." Either way select 2 different headlines and split test the two headlines to equal amounts of your subscriber list.
After you do this wait a 2-3 days and check the following:
1. Open rate on the email, headline vs headline
2. Click through rate
3. Sales
You should discover if one headline is more effective than the other in improving open rates, click through rates and ultimately sales. Use this information to select the winner from the test and use it exactly or as close as possible in your next offline advertising campaign. You can run your ads with the knowledge that you are using a converting headline.
Tags: aweber, email marketing, get response, headlines, offline advertising