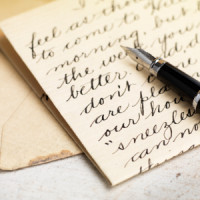 Alexa.com does a great thing for online marketers like myself and publishes a list of the Top 100 most trafficked sites in the world. In case you have been living under a rock, Google occupies the top spot, closely followed by Facebook then Youtube. All of the other popular sites like Yahoo or Twitter are inside the Top 100. Many of them are social sites. Some are content sites.
A very popular content site from people of all circles of life is Ezine Articles. They are the premium article directory on the internet. The content they place on their site is heavily reviewed and only original (never published anywhere else) content makes the grade. They have the answers to the questions you never thought you'd ask. Webmasters use the articles as content for their own websites or online publications. Lots of website owners write premium articles and place them on Ezine Articles for traffic back to their site and also back links in the search engines.
Ezine Articles is great for both of these. Traffic and Links. Due to the high amount of traffic Ezine Articles gets and the amount of links and pages on the domain it is considered an authority site. As we have discussed in earlier blog posts, the higher the quality of link, the better. Don't be afraid to put some of your best content on Ezine Articles. Save the really good stuff for your own site though.
This is a good time to remind you not to put all of your 'traffic eggs' in one basket though. Publish high quality content to lots of high quality sites and your traffic and rankings will improve because of it.
(note ezine articles just fell out of the top 100, ranked 209, due to recent Google Farmer Update. This update hurt Ezine Articles in search rankings as it was very common to see their articles rank on page 1 of Google. Traffic has decreased because of this algorithim change)
Tags: article marketing, get more traffic, increase traffic, increase web traffic