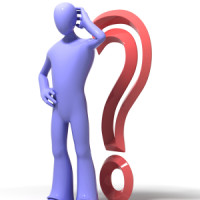 Many business owners or website owners get confused with the role of SEO in business. It often becomes a game of rankings without any thought for the conversion and profitability of the business. I've seen many websites and businesses blindly chase rankings to stroke their ego.
When they get ranked, often in the Top 3 positions they discover that the keyword they were chasing has no traffic or isn't really a buying phrase. A phrase that means people are opening their wallets and ordering your products or services.
So when you are looking to engage the services of an SEO Consultant you should first check with them to see if the campaign and the phrases being targeted will be profitable for your business. Then you should check and see if they have any case studies of businesses or sites they have worked on. In the case studies, you are looking for examples of increases in traffic, leads and sales to the business.
Did you notice above that I didn't mention rankings? Rankings are irrelevant to a large degree. Good SEO practices produce content that gets traffic directly to the site and markets an irresistable offer to a hungry and targeted audience.
Check your traffic stats, has your traffic and conversions flat lined or gone backwards? If they have, or you are looking to improve the performance of your business contact Nick Bielawski to discuss your unique situation.
Tags: melbourne seo consultant, search engine rankings, seo consultant, seo consultant melbourne