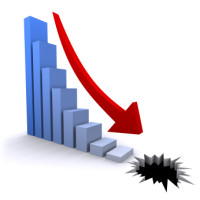 Thanks but no thanks. Occasionally in my long and extensive travels away from the computer I come on contact with business owners who have encountered some inflexible online marketing consultant. Using an outdated approach to SEO, they insist when they are working with clients that the keywords they are targeting be stuffed into the page titles, descriptions, body of the text and sock drawer of the website. Kidding about the last one.Ü
If you ever encounter someone with this approach, run away fast before they finish the sentence. You see, any good seo consultant knows that it is people that buy your products and services and not the search engine robots. You need to make your pages and search engine data as reader friendly as you possibly can. Writing coherently, with a strong message and call to action is an absolute necessity to get your readers pulling out their wallets, calling your phone or filling in your contact form.
So instead if making your website a nightmare to read for the visitor, try this simple approach: If the keyword fits, use it. If it doesn't don't use it. You don't have to look very far to know that all of the on page seo factors combined account for around 20% of the ranking factors. The other 80% are off page (link building) This means that almost any on page issue or setback can be overcome with enough links aiming at it.
I'll use a tried and true example to demonstrate. Head over to Google.com and type in click here. Until the end of time, Adobe will rank number 1 for this key phrase. Click here (don't even think about it) isn't in any of the page titles, descriptions and first paragraphs like we are taught in SEO 101. There are however over 100 million links going to this site. Many of them saying Click here to download Adobe viewer. The message is clear, build your website for your customers. Not Google.
Tags: adobe, keyword stuffing, off page seo, on page seo