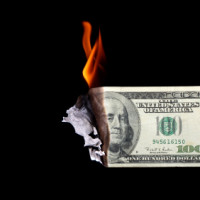 Here I go again with another cryptic statement. You don't have to look very far to find cheap SEO services or packages online. Many companies or individuals in developing countries will deliver packages from a few hundred dollars a month. The results can be hit and miss. Why can cheap SEO be so expensive? Opportunity Cost.
Just about any SEO Consultant will tell you that unless you are in a particularly weak market, it may take 3-6 months minimum before you start to see the results of the SEO campaign. Unless you understand SEO, how are you to know if what they are doing is ethical and on the cutting edge? They might send out a lot of links but the links might not be getting indexed (they have to be indexed to count) or they might be from a bad neighbourhood.
There is an opportunity cost that you have to think about that is mutli-dimensional.
1. How much better would the site be doing if you hired a professional with the latest cutting edge techniques?
2. How long will it take the site to recover if the shady practices have caused a ranking penalty from Google?
3. How much further ahead are your competitors that are doing things the right way?
A poor decision could set your business back by 12-18 months. If you can identify the issues in time. Business owners who are thinking of going the cheap route almost certainly do not have the right mindset around marketing. Marketing is an investment. Investments deliver geometric returns to the business.
Let me ask you a question. How much is one new client a week worth to your business right now? Initially, on the first sale what is it worth? Over a lifetime, assuming you have a repeat business like all good businesses do. How much is a new client or customer worth over a lifetime?
Are you so naive to think that a gamble of a few hundred dollars per month will provide geometric returns for your business? Invest in your online marketing with a professional that treats your business like their own. Where rankings don't matter. Sales and profit matter.
Tags: cheap seo packages, expensive seo packages, seo opportunity cost, seo packages