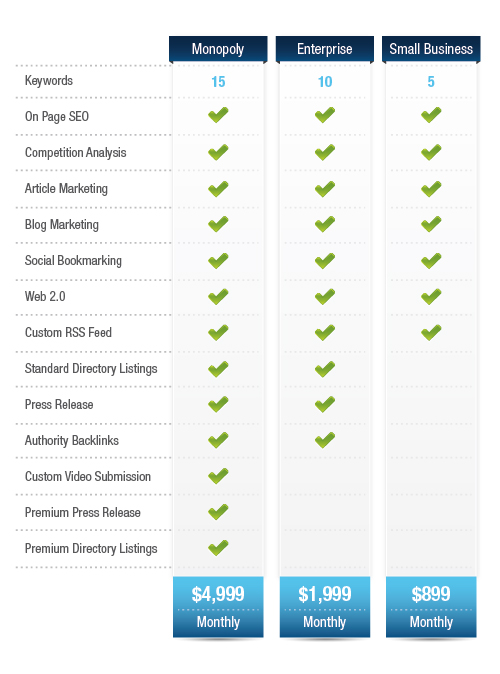 The success of your business is the lifeblood of ours. Our SEO packages come with a guarantee you have probably never seen before.
Our Guarantee
"A seo consultant will do a complete analysis of the marketing of your business. A suitable package shall be prescribed for your business and if the opportunity is right for you, we want you to put us to the test. Try our SEO package for 30 days. If you are not getting the most traffic you have ever got to your website, if you are not happy with the direction of the project for any reason. Then we will offer you a full refund. Not only that, we will give you $50 so you can say that the one investment that you made into online marketing was a profitable one."
To schedule a website analysis of your business contact us here.