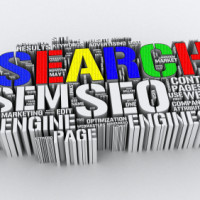 Google has recently updated their Page rank system twice in the past month after not updating it at all for quite a long period of time. Since this has happened the Page Rank (a numeric value between 0-10) of many web pages has changed. To give you an idea, sites like CNN are a PR 10, Twitter is PR 9. This update has reignited the debate about Page Rank and its relevancy to SEO. As an SEO Consultant, I thought I'd throw my hat into the ring.
My opinion is that Page Rank doesn't really matter at all and its only a product of the good or bad work you are doing. If you are creating good content consistently that is link worthy then your page rank will take care of itself. People are of the mistaken belief that your own site needs high page rank to rank well for a key phrase.
This is a quite simplistic view as it basically squashes the other 200+ ranking factors that are out there. All of the time, I see pages with no page rank beating sites with Page Rank 4 or 5. Why is this? Because the Page Rank 0 page is more relevant. All Google wants to do is provide the best and most relevant pages to the search query. If your information serves this need better than the next website, then you'll get ranked. Provided there are some other boxes ticked.
Does Page Rank affect link building?
Yes it does, but purely looking at page rank is again simplistic. I prefer to look at it as trust and authority from the site that is providing the link. The location of the link is important meaning an "in-page" link is better than a footer or sidebar link. The theme of the site is important too. It would be a little weird for a dog biscuit product site to link to a site selling golf clubs. Links from sites in the same genre do help a lot, although a link from a more general news type site would always be of benefit.
The amount of outbound links on a page are also important to consider. Let's say a page had 100 "power points" to distribute where it wanted. This is called link juice in the SEO World. If the page had 10 outbound links then the "power points" would be divided amongst all 10 of those links. If there were only 2 outbound links then more "power points" would be available to be distributed. Again, this uses an algorithm to take into account the other 2 points I mentioned earlier about location and theme.
I'd like to conclude by stressing that Page Rank is only a measurement and is not the "holy grail" of SEO and getting your website ranked. Unless you are like me, don't worry about all of this technical stuff. Build quality content on a frequent basis and make sure that it is link worthy.
To book an online marketing consultation with Nick Bielawski, contact him on 0410 066 868 or use the contact form here.
Tags: google page rank, google page rank seo, page rank, page rank and seo