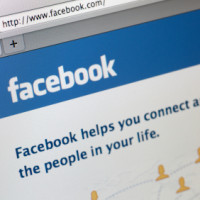 The Facebook juggernaut continues to grow with the latest valuation of the company placing it at $50 billion. This means that Facebook is worth more than Yahoo, eBay and Time Warner combined. Also in the US, Facebook overtook Google as the most visited site for 2010.
Facebook is strengthening its stangle hold on the internet with these stats. This comes on the back of news that Facebook will introduce its own email accounts for the public, as well as launching online stores on Facebook. You can now have your Facebook friends/profiles as your browser home page.
They are definitely turning into a 'one stop shop' on the internet. My question is: How is your business positioned to benefit from the Facebook juggernaut? Just about every business can benefit in some way through Facebook. Whether it is by launching a custom fan page where their fans and subscribers can socialize or by using Facebooks demographic advertising. The advertising functions on Facebook are amazing. Traditional advertisers would pay a fortune for the demographic targeting available. You can target male or female, married, single or other, ages, business owners, students, cities, countries plus much much more.
On a Facebook fan page you can include a custom sidebar that showcases your business. An opt in box to get the details of your subscribers (by offering a free gift), videos and anything that you feel adds value to your subscribers. Post regularly and remain active in this medium. This will help you to build the relationship and trust factor with your fans and before long they will be a patron of your business.
Tags: facebook advertising, facebook fan pages, facebook marketing, facebook vs google