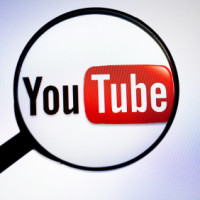 Youtube is the undisputed number one video sharing site in the world. It is the 3rd highest trafficked site behind Google and Facebook. Did I mention that it is owned by Google?
If you are not using all 3 of the biggest websites in the world to market your business, then shame on you. Youtube, or more generically video is an extremely powerful medium that engages viewers far better than text.
If done correctly, a video can be a marketing weapon. Bringing in hundreds and thousands of unique targeted visitors. I'm sure you have seen some of the viral videos online. These videos get millions of views in a short space of time.
They are not easy to replicate, and usually business related videos fall well short of these viral videos in terms of views.
So let's talk about 3 different types of videos and you can decide which type would work best for you and your business.
1. Talking head
A talking head video is where you get in front of the camera and just deliver your message face to video. These videos require little to no equipment and then can be quite personal and edgy. These have real impact because you are not hiding behind any special effects and video trickery
2. Slideshow
You can use Camtasia for PC or Screenflow for Mac to record yourself deleivering a presentation. This is a great way to deliver information and many sales videos are constructed this way. This is great for people that have a face to camera phobea.
3. Marketing or Concept video
These videos usually are heavy on graphics, images and music. The script will be light on usually and complimentary to the audio/visual display. They are great for setting the "mood" of the product or service out there. Apple do these types of videos extremely well, they increase your desire for the product that features in the video.
Ok, now I've given you 3 video ideas it's time for you to get out there and get started. Make 1 video. It is infectious. You just might be the next viral youtube star in your market.
Tags: melbourne video marketing, video marketing, video marketing melbourne, youtube